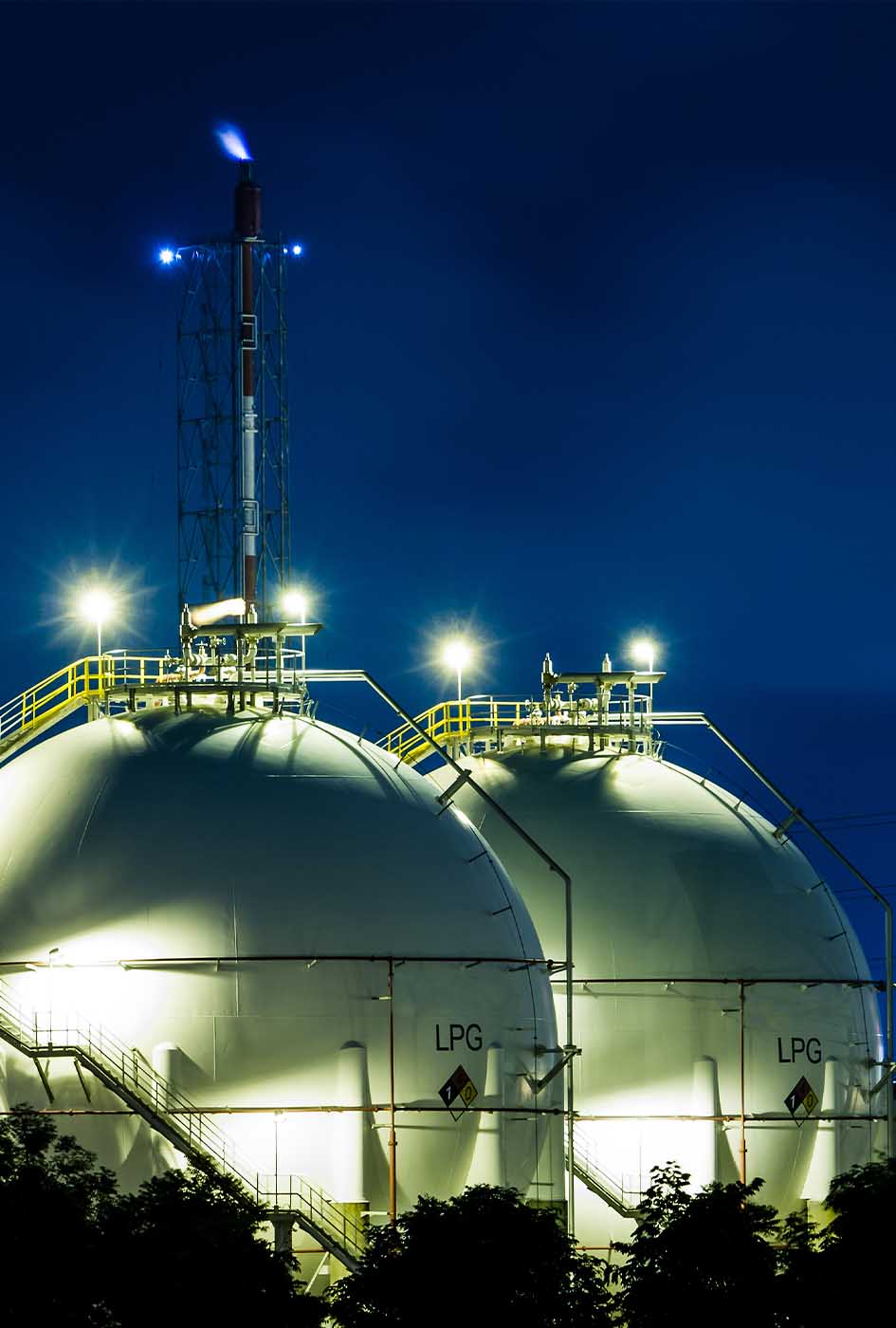 About Us
N.E.G. New Europe Gaz limited is a privately owned energy trading company based in Nicosia, Cyprus. NEG is primarily focused on natural gas trading on The Balkans and SEE countries.
We believe that natural gas is a transitional energy source for a more sustainable green future. The liberalized European gas market offers a wide range of opportunities for independent traders like we are.
Commodity trading requires global awareness and connections. We were one of the first traders on the Serbian market, which, after the liberalization of the gas market, started to offer new and innovative products to customers.
Thanks to experience, we have been providing a reliable supply of gas to small and large industrial customers, including local heat producers. At the same time, we are a partner of dozens of local distributors for which we secure gas supply for hospitals, schools, and kindergartens on the newly non-EU liberalized market.
In the EU we work with producers, importers, wholesalers, distributors and industrial users, and supply gas as a pipeline product under a variety of fixed and floating gas hub indexations, oil-indexed formulae, and other related commodity pricing structures.
We have started operations in 2016 and we currently operate on the following gas markets:
Serbia
Slovakia
Hungary
Romania
Bulgaria
Croatia
Slovenia
CEGH Austria
We are happy to commit to long-term supply and sales contracts, plus we can respond swiftly and innovatively whenever our customers need us to.
N.E.G. New Europe Gaz limited is supporting our surrounding areas through a variety of social activities including sport, art, environment, and education.

Milan Milicevic
Milan specializes in the full range of investment banking and strategic consulting services and has considerable international experience in global trading of crude oil, natural gas, oil products, power and emissions, corporate finance, strategy development, and business process in various industries.
Milan worked several years at Merrill Lynch and Mercer Management Consulting. He holds a BSBA degree from Boston University and a Master's degree in Finance from SDA Bocconi.

Vanja Gavrilovic
Prior to joining the team, Vanja worked as Executive Director for a Grafobal Group Energy and Elgas Energy Trading, Slovakian based energy company. He and his team develop several projects in the energy sector with various partners and also manage to be the first private natural gas and electricity supplier on the Serbian market. Vanja is highly skilled in natural gas and electricity trading and he was engaged in numerous transactions in the SEE region.
Vanja holds a Master's degree in finance from the University of Belgrade and he is an active member of Energy institute in the UK.

Dejan Ulovec
Dejan specializes in the full range of international trading and strategic services primarily focused on Italy, Hungary, Romania, and Russia. He has international experience in strategical development and business process engineering in various industries ranging.
Dejan worked on a wide variety of projects in Southeast Europe including some of the largest trading deals concluded in this region over the last decade. He lived in Trieste, Budapest, and Moscow for fifteen years before settlement in Belgarde in 2008. He joined our team in 2016. He was engaged in numerous natural gas transactions in our company from 2016 to this moment.
Dejan fluently speaks Italian, Russian, English and the majority of Slavic languages.
He holds a Bachelor's degree in International Trade from the University of Belgrade.

Ivan Kosanovic
Prior to joining the NEG team, Ivan spent 7 years at Elgas Energy Trading where he worked on numerous natural gas transactions across a wide range of clients in Serbia.
A list of his clients includes local governments and state agencies, large international companies and local and regional industry leaders. He was responsible for ensuring a constant, safe, and reliable supply of natural gas to the customer. Ivan is highly experienced in strategical development and business process in the oil and gas industry.
He holds a Master's degree in Industrial management from the University of Belgrade.

Jelena Cvejanovic
Jelena joined our company in 2019. She has more than 10 years of professional experience in company administration with an emphasis on office management, human resources, employee relations, personal development, and team building. She assures the smooth day-to-day functioning of the office, providing administrative leadership, including financial management, non-legal staff management, space and facilities management, and communication with firm management.
She has a Master's degree in finance from the University of Belgrade.

Kristina Jovanovic
Kristina provides professional accounting expertise to ensure that transactions of the Company's operations are accurately recorded, analyzed and reported in a timely, cost-effective manner in accordance with generally accepted accounting principles and in compliance with regulatory state requirements. In addition, she develops reports to internal and external parties that are in compliance with regulatory requirements. Kristina has 6-year experience in accounting and bookkeeping in Elgas Energy Trading, natural gas trading company.
She has a Master's degree in finance from the University of Belgrade.